In 2003 when Ski-Doo came out with the REV Chassis they took the snowmobile world by storm.
The REV platform changed the way snowmobilers ride today putting them in a forward leaning position and bringing the center of gravity closer to the middle of the sled. This allowed riders to lean and control the machine on trails and through deep snow with much more ease adding to the overall experience.
You might say that Ski-Doo REVolutionized the industry with their newly designed chassis as it is the standard that many others follow even today.
(more…)
The problem with being good at what you do, makes it tough to get better.  Staying ahead of the game and reinventing yourself without losing what worked is always a struggle.  Ski-Doo continues to push ahead because "What Matters is What's Next".
(more…)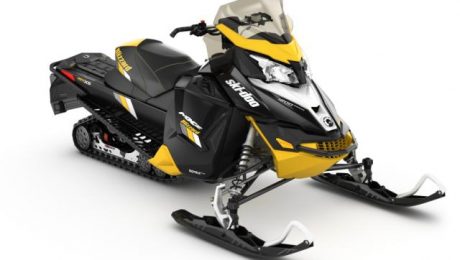 SnowGoer has named the Ski-Doo MXZ Blizzard, Snowmobile of the Year for 2016
Ski-Doo has taken more awards than any other manufacturer for 2016
Here are the results:
(more…)